Non Swimmer's Club
Software drives Hardware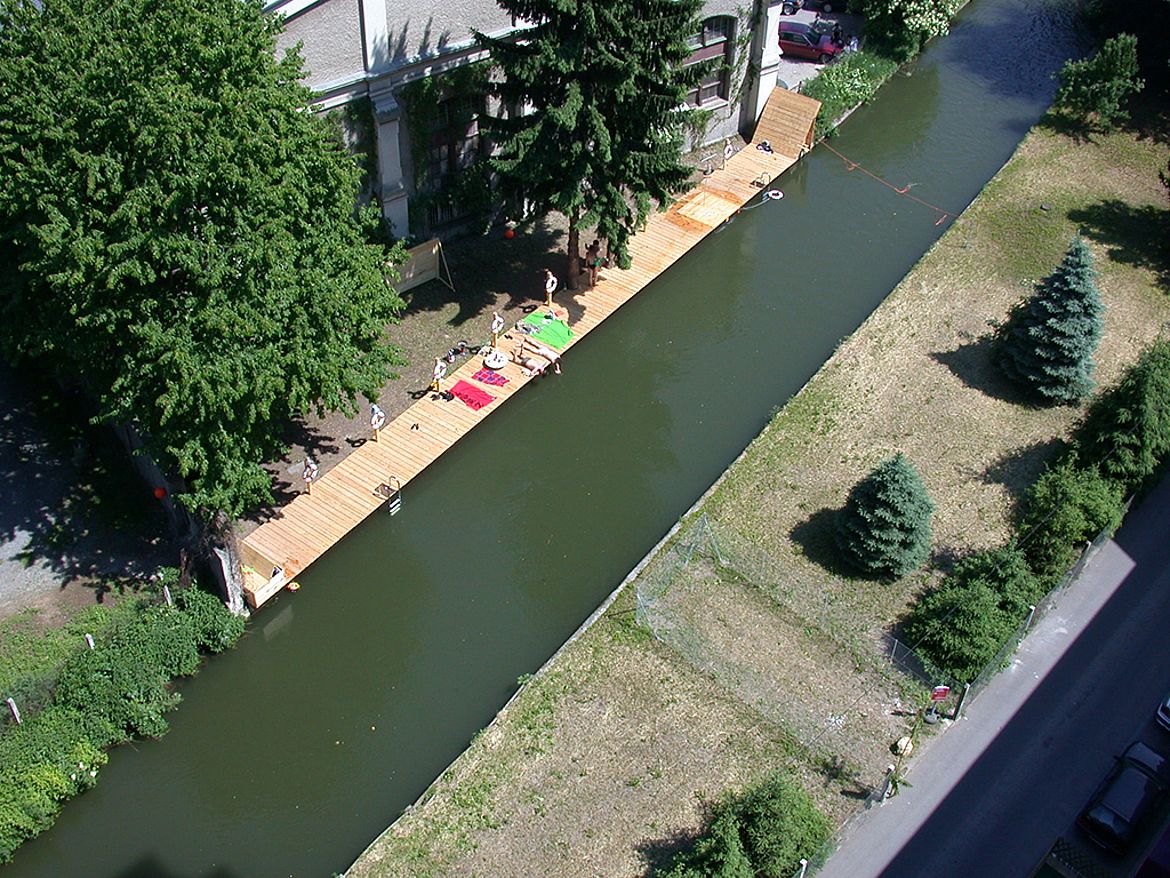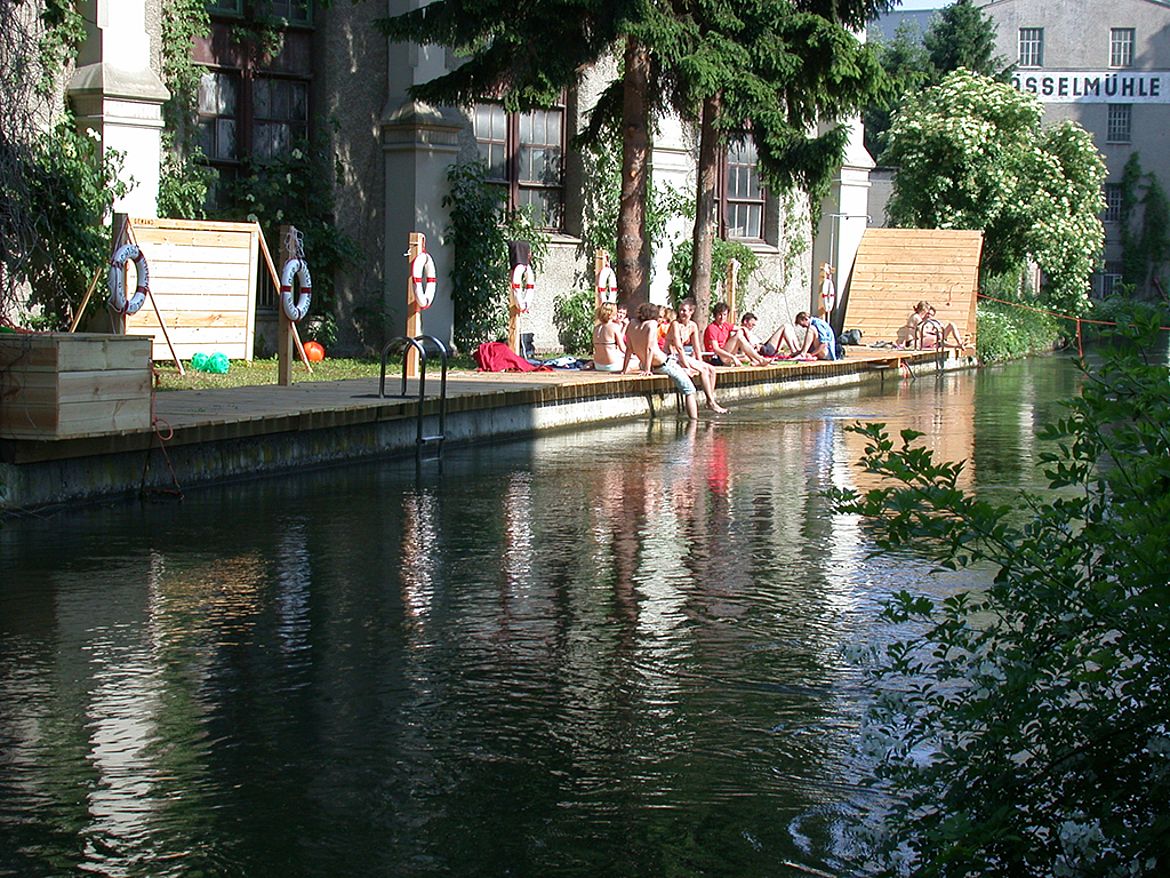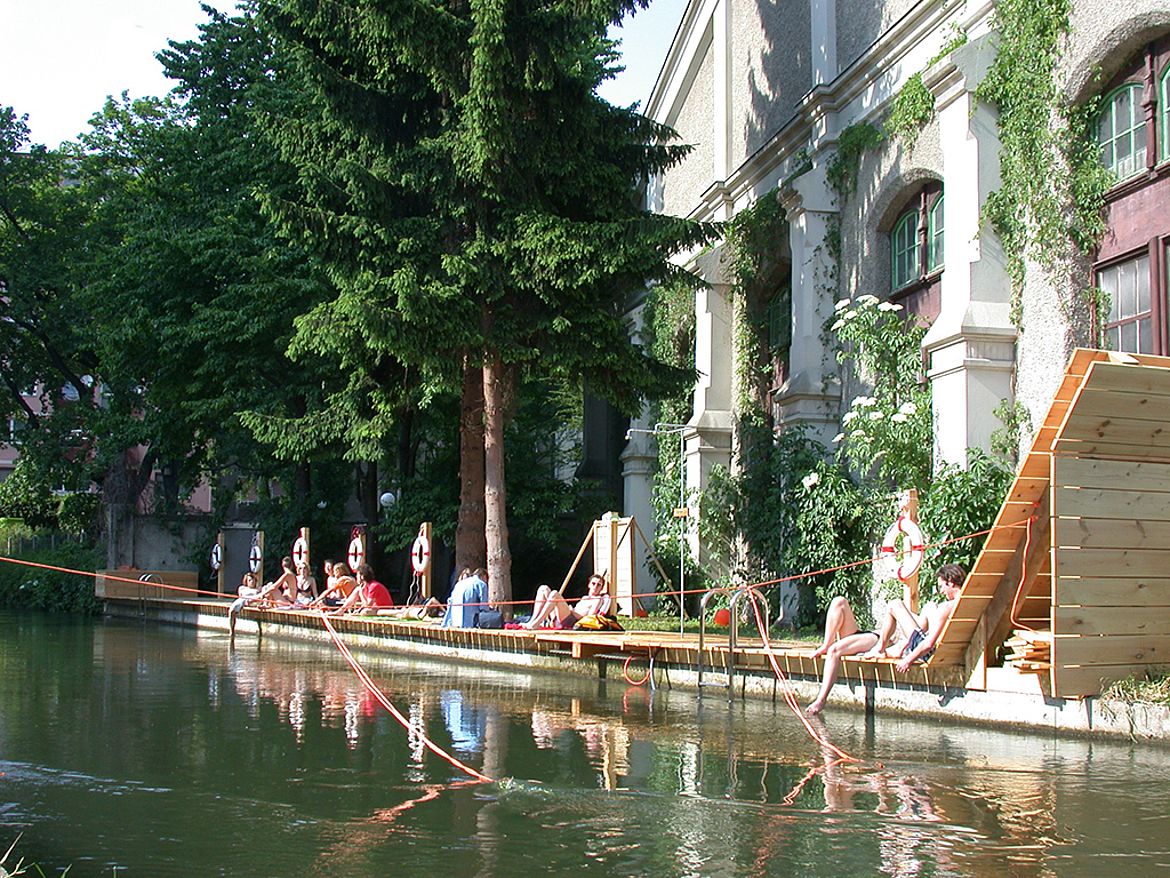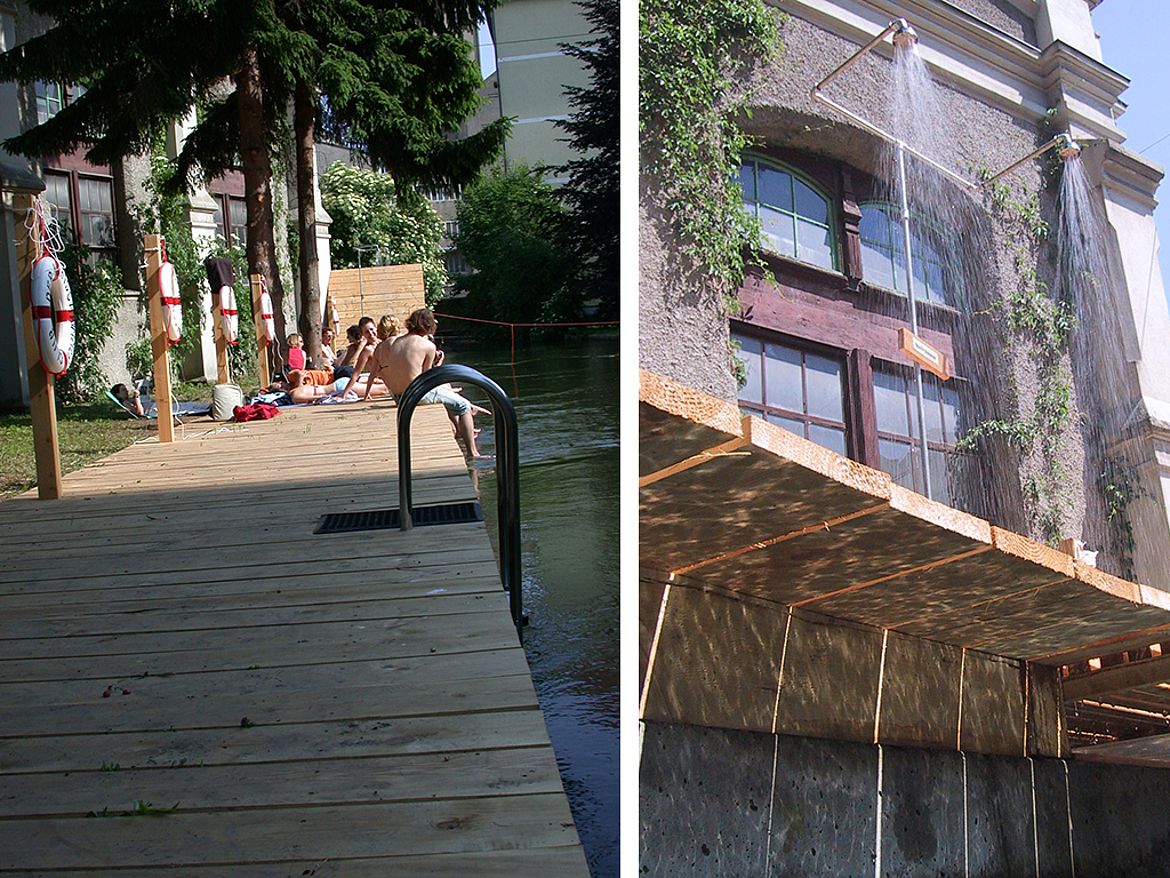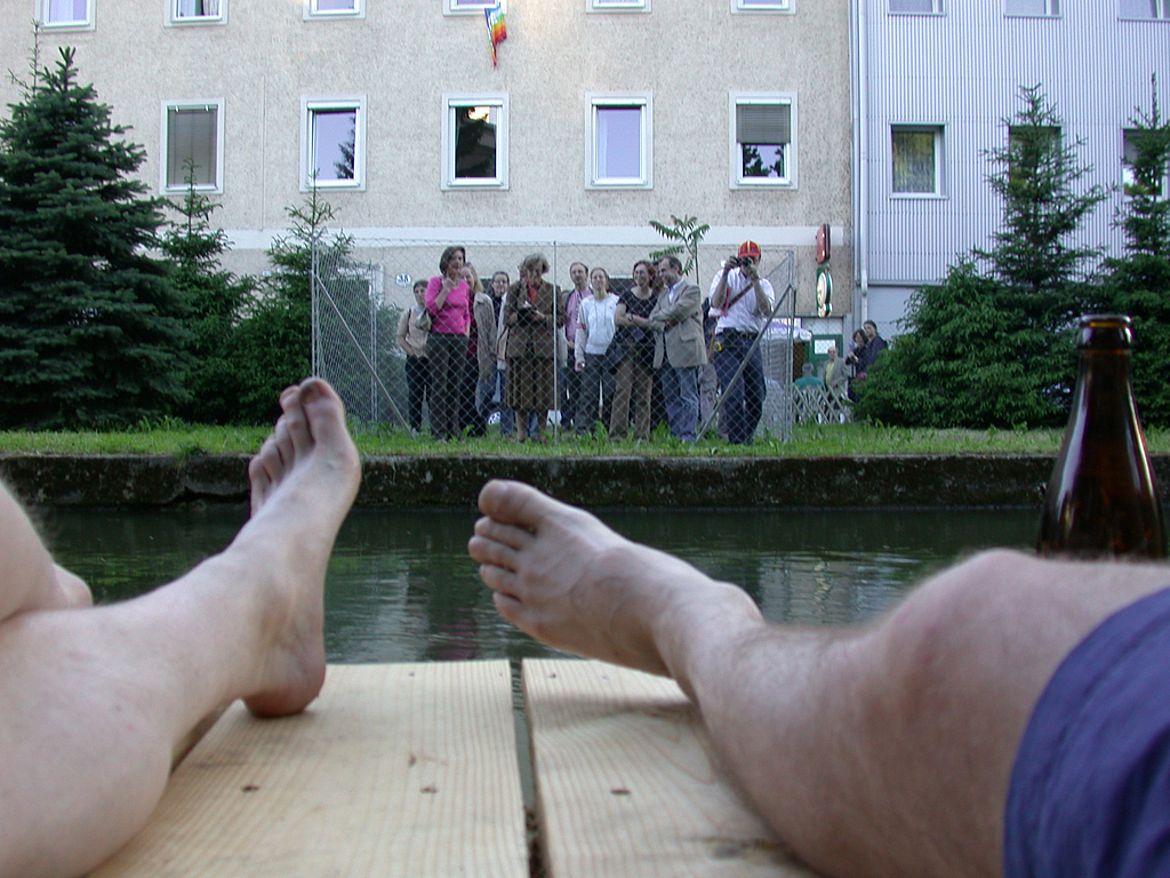 Non-Swimmer's Club
As industrial pollution has come to an end it could be possible to take a bath in the little canal "Mühlgang" again. The project team has built a fully equipped bath with a changing area, a swimming pier, a shower, and lifebelts on an abandoned industrial site. They have called it "Non-Swimmer's Club" because swimming is still permitted, although the water is quite clean. Every member signs up, that they will not swim and gets a code to enter the bath. So now the club members take the responsibility and not the the owner of the site. When the wooden pier heats up in the sun it will be difficult not to take a bath. And the question is: To swim or not to swim?
Taking a bath in the Mühlgang- the project was originally built for the art festival "Real Utopia", Galerie Rotor, Graz 2003, Cultural Capitol of Europe, Austria; Project team: Peter Arlt, Benjamin Foerster-Baldenius (raumlaborberlin) and Wolfgang Grillitsch (Peanutz Architekten).
The Video shows the worst case: A club member falls into the water by accident. Due to sufficient safety devices the member in the water is rescued soon.