M
a city looking for her super heroine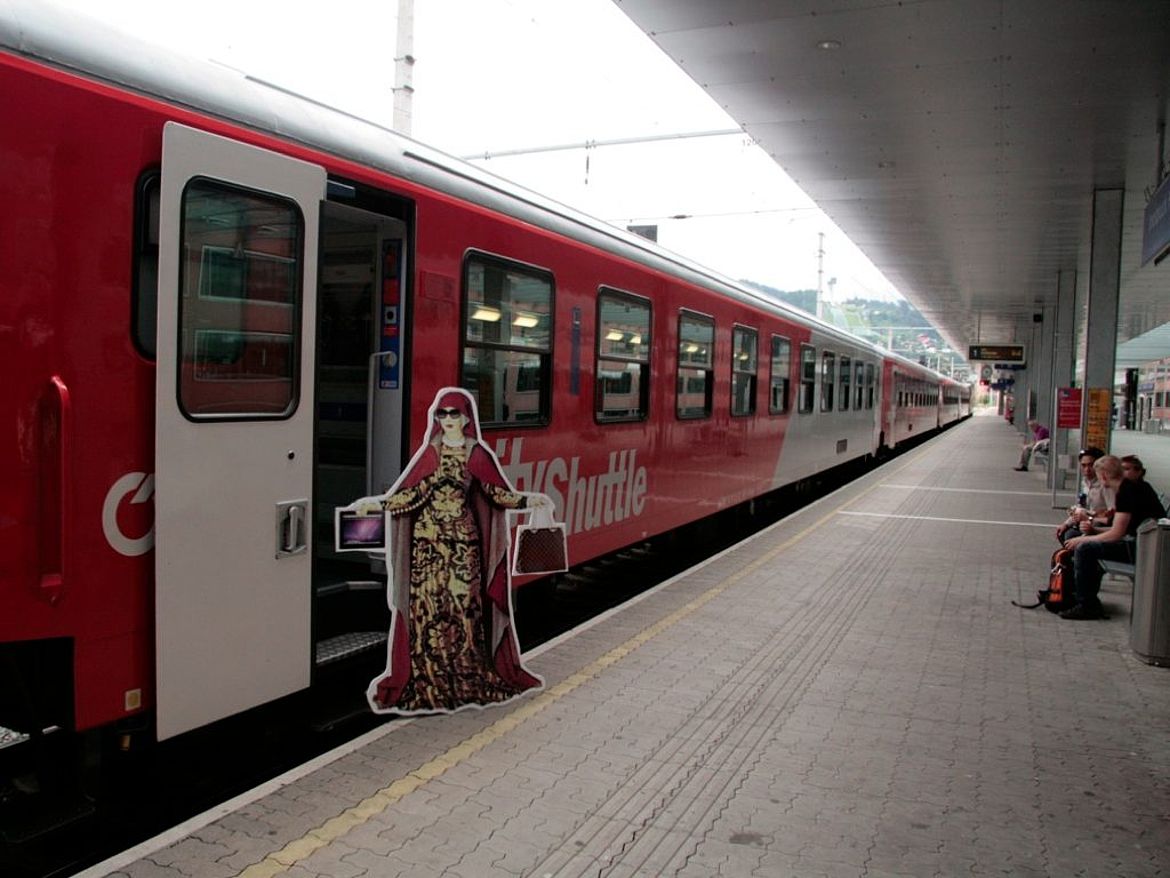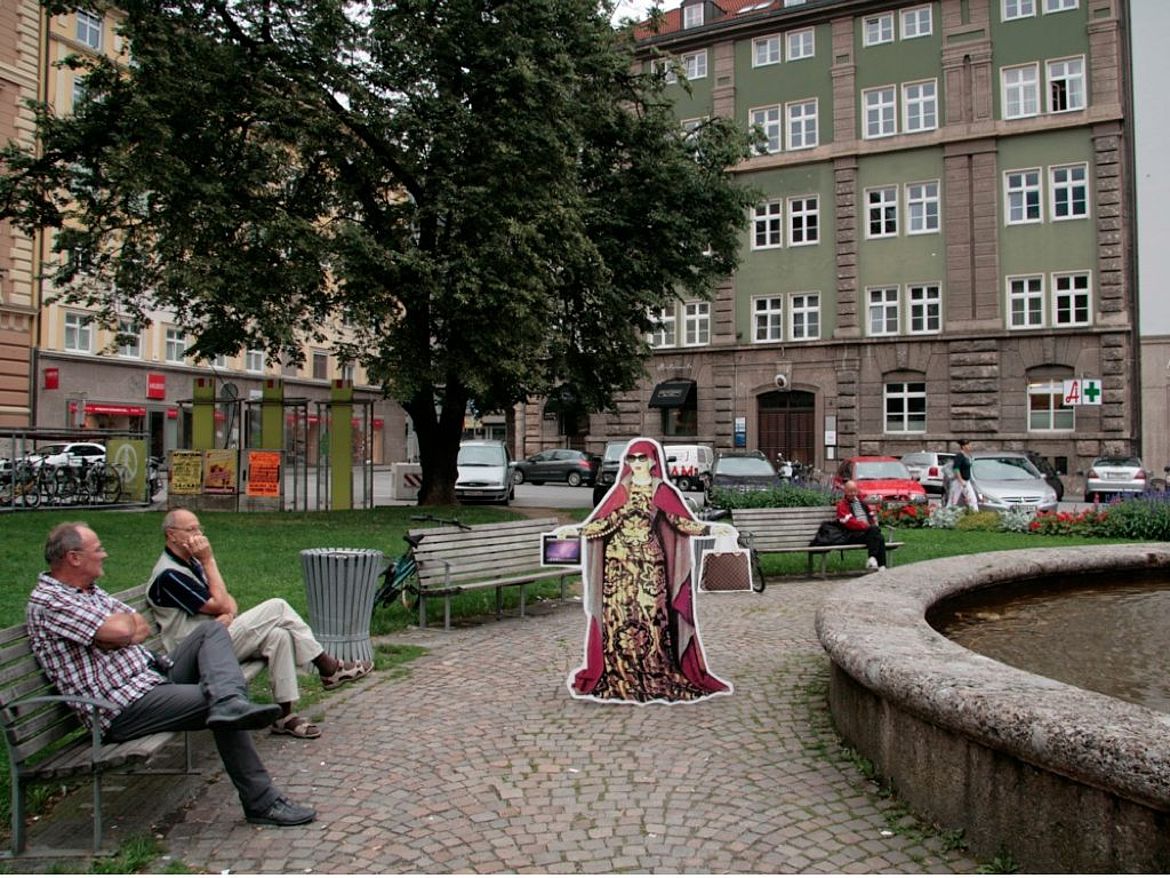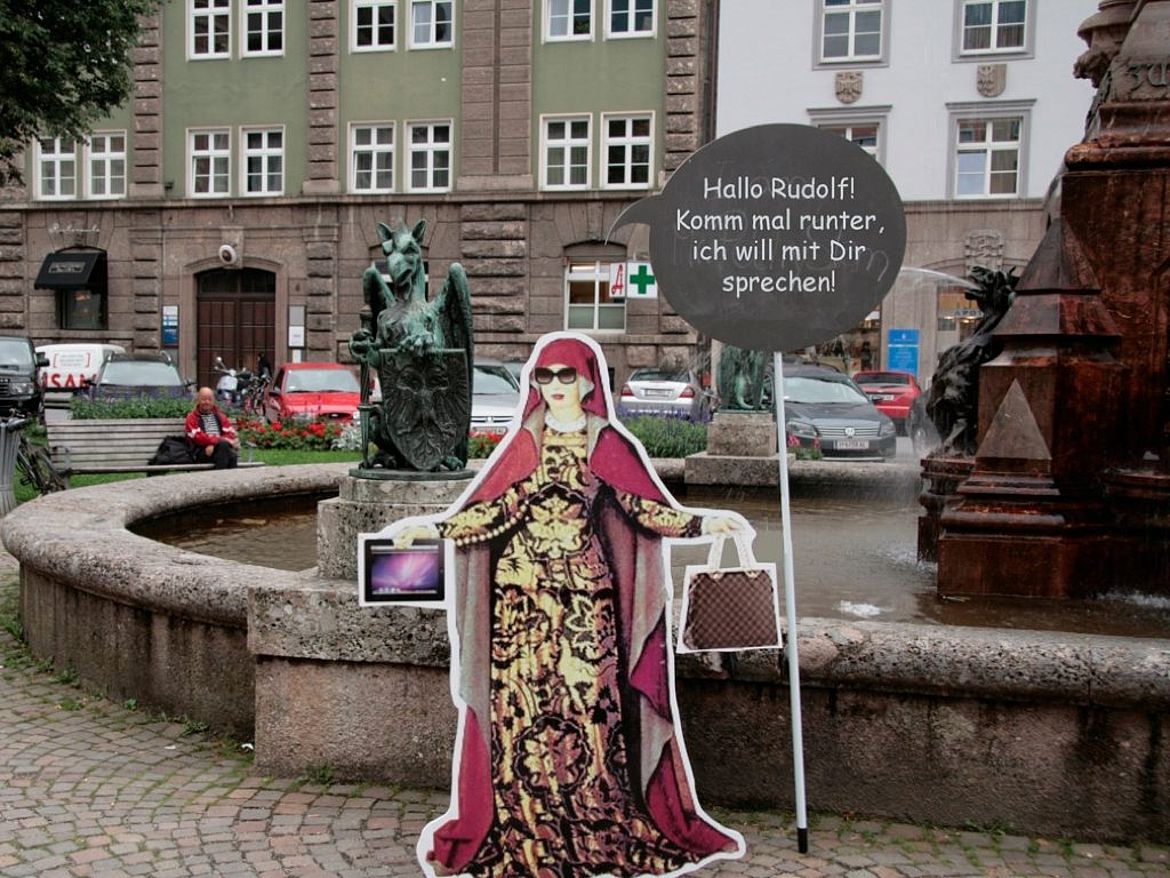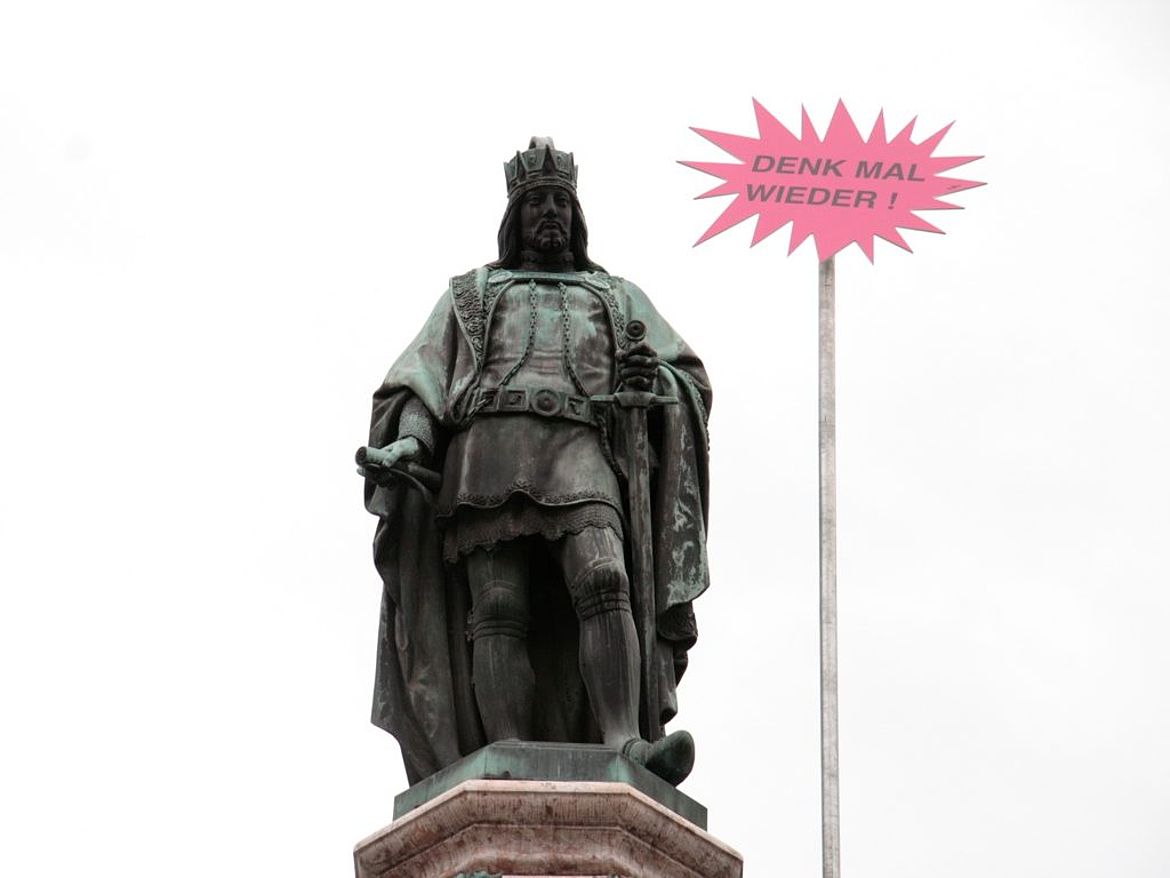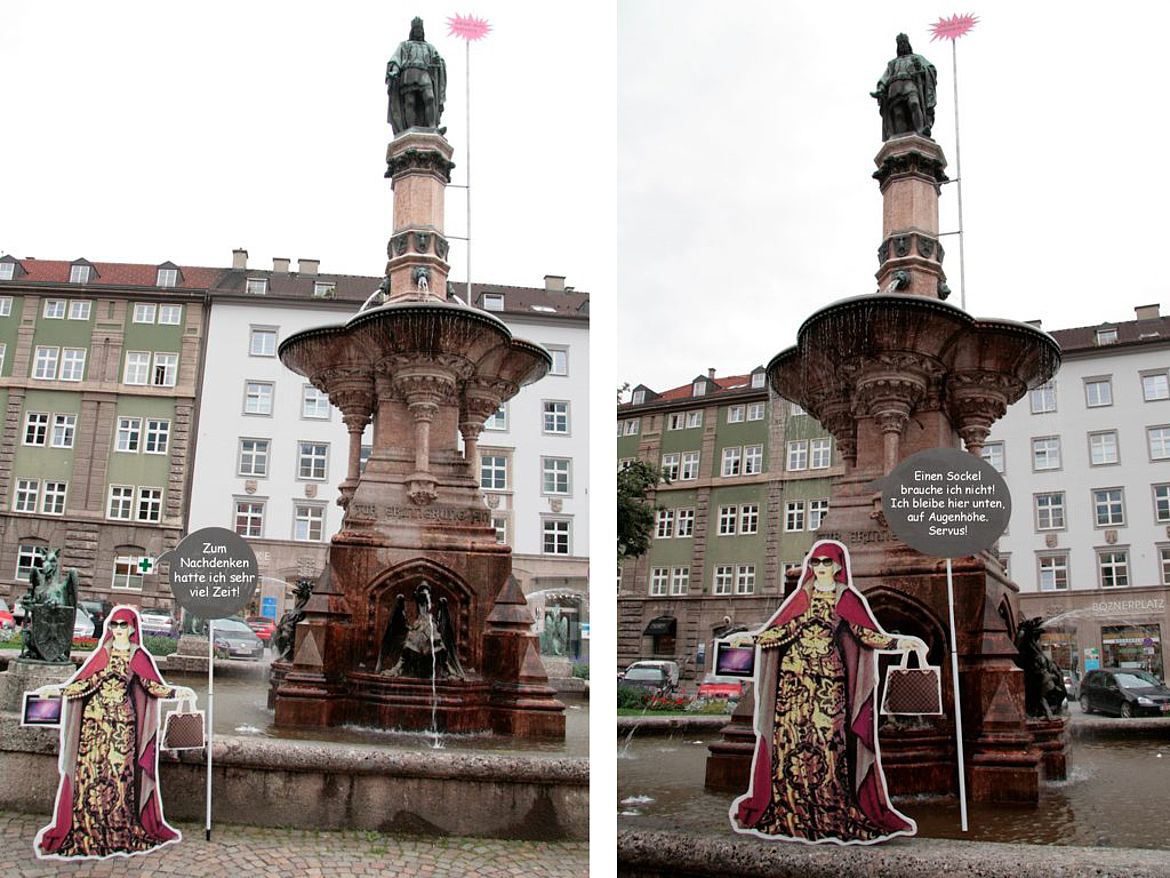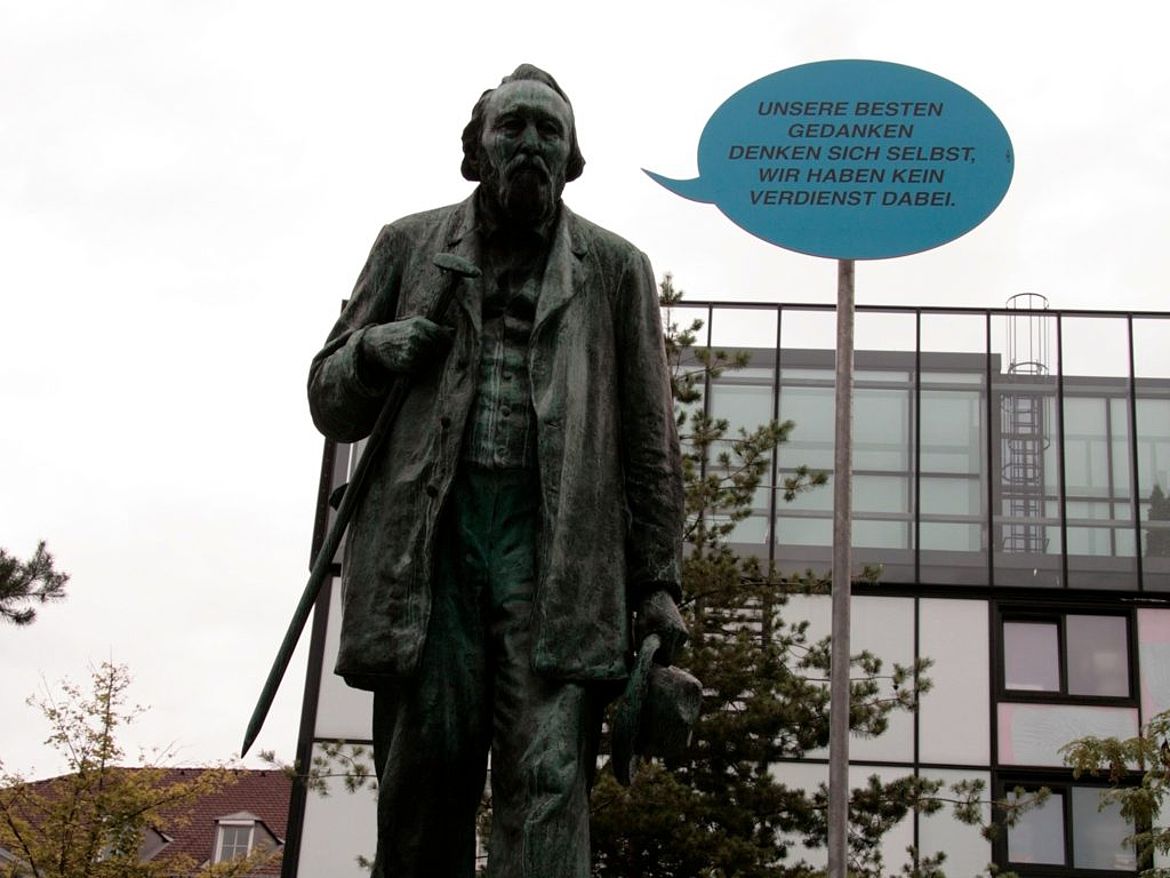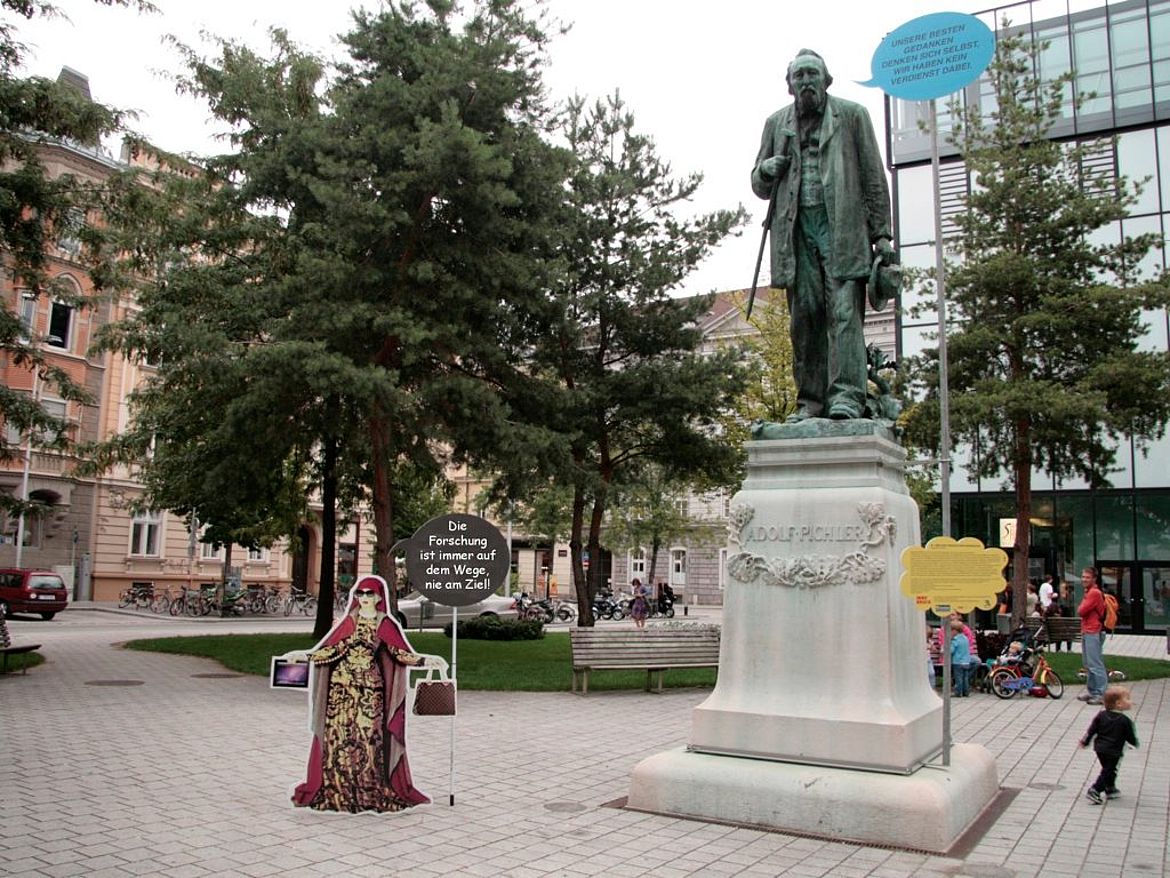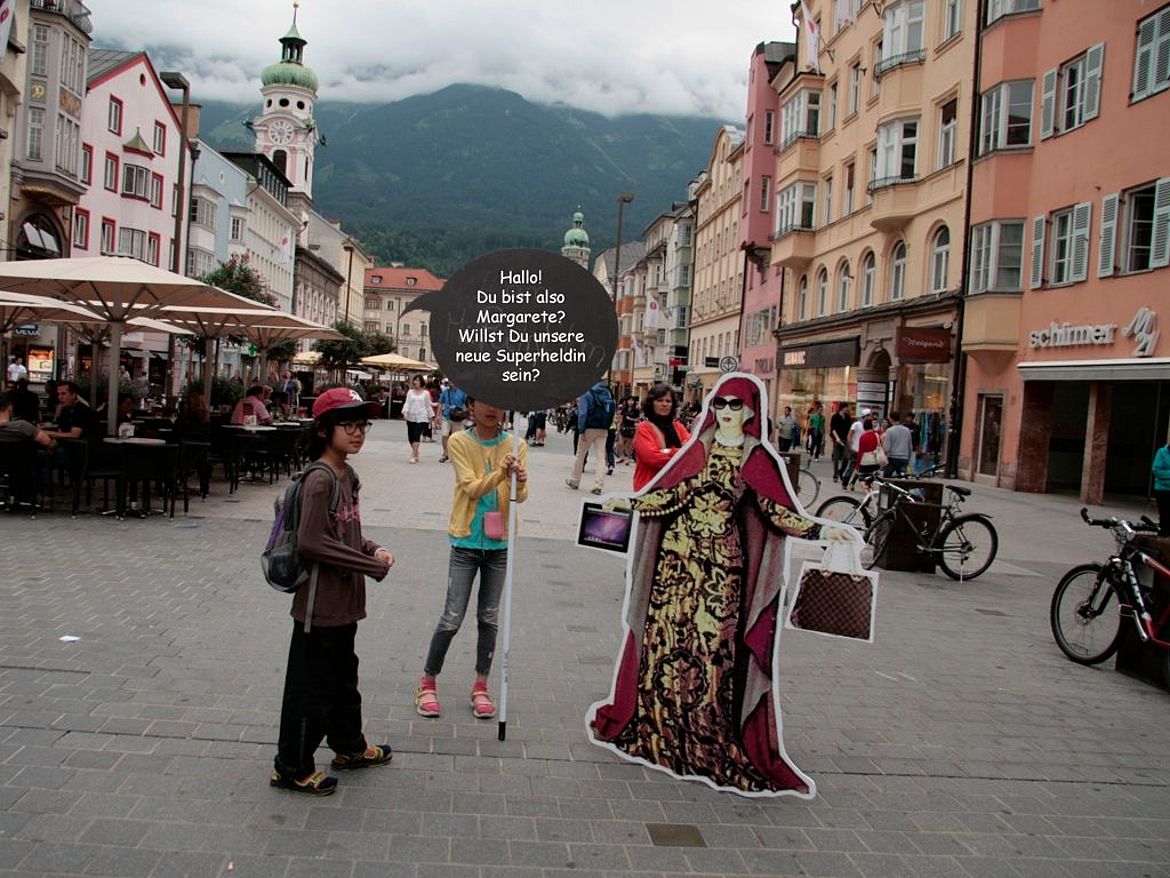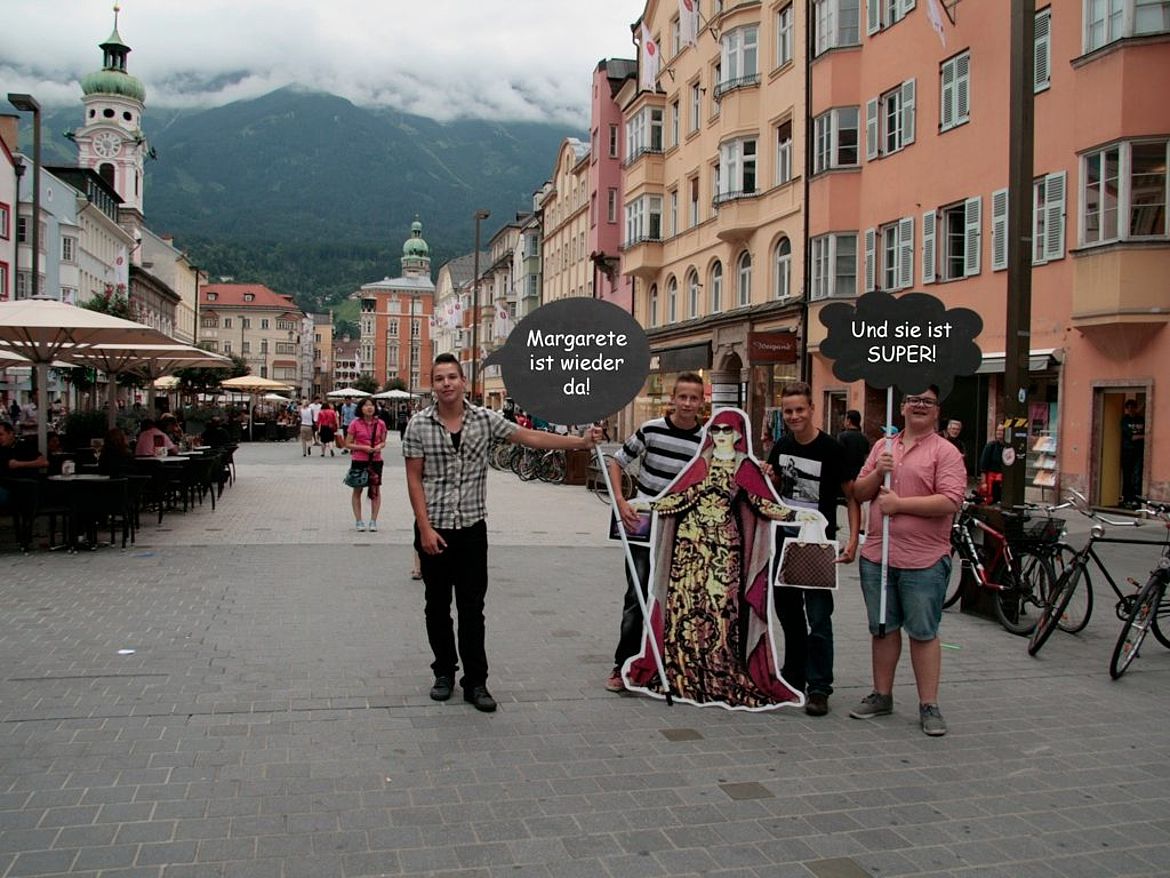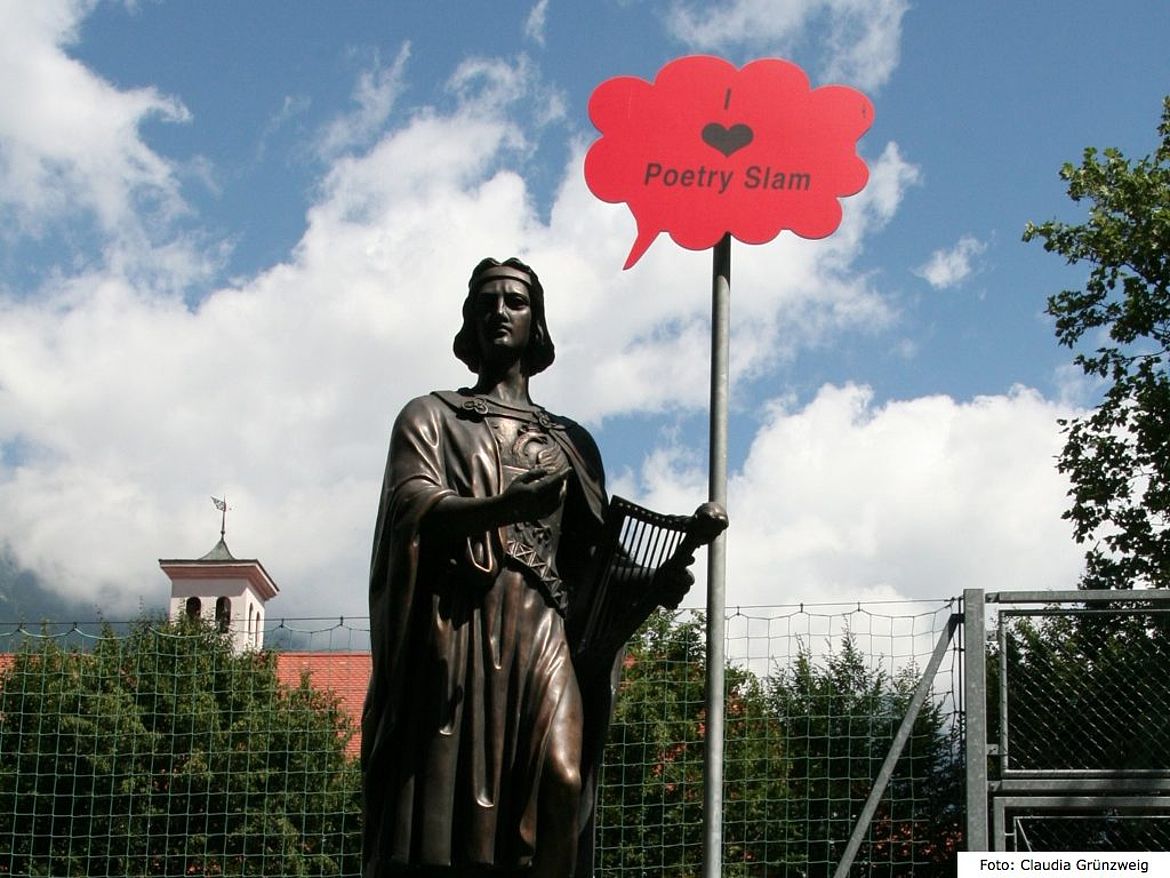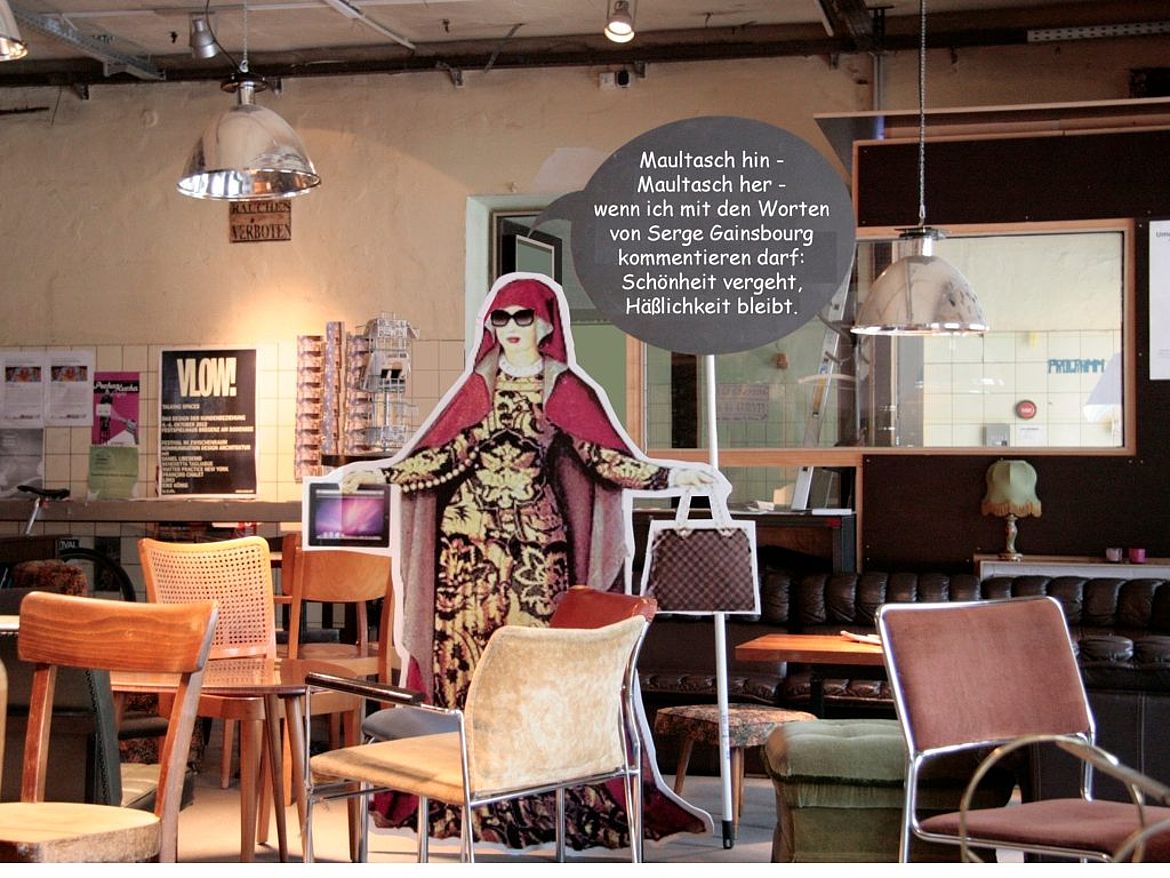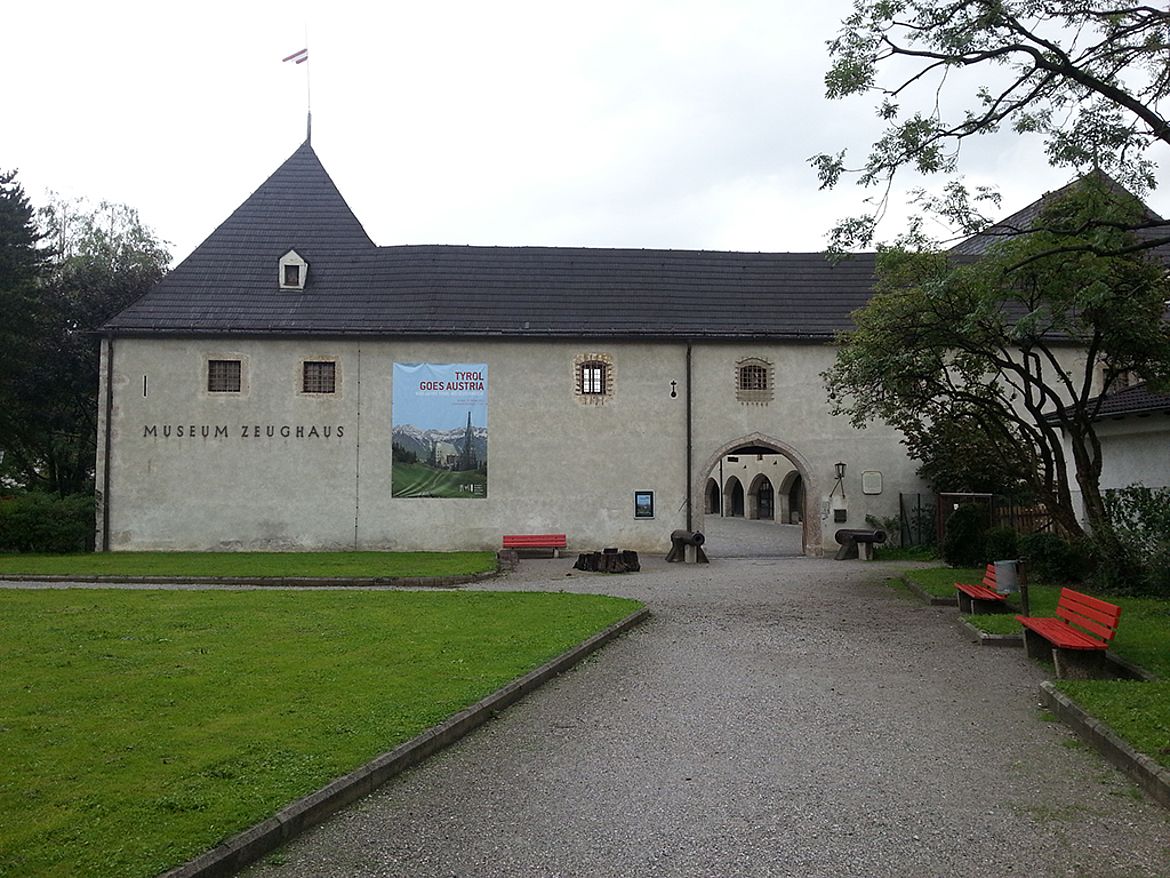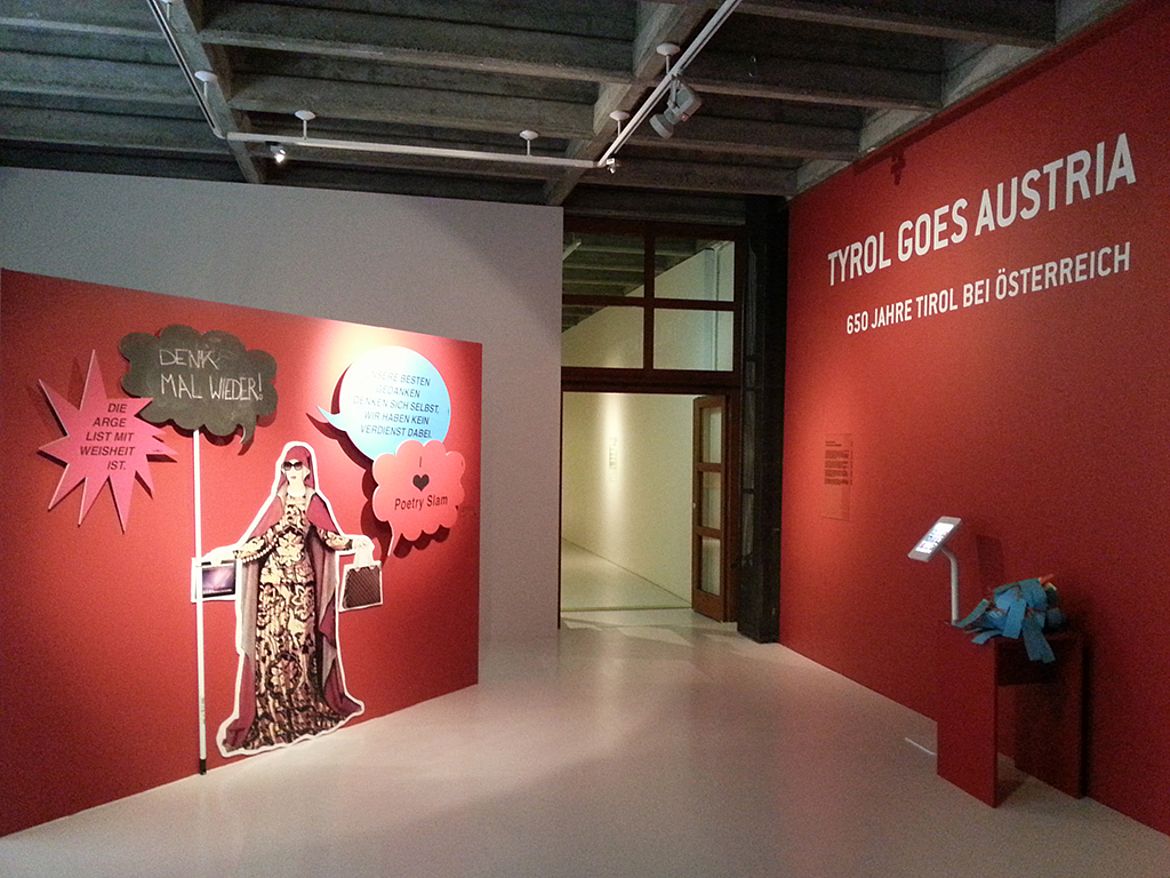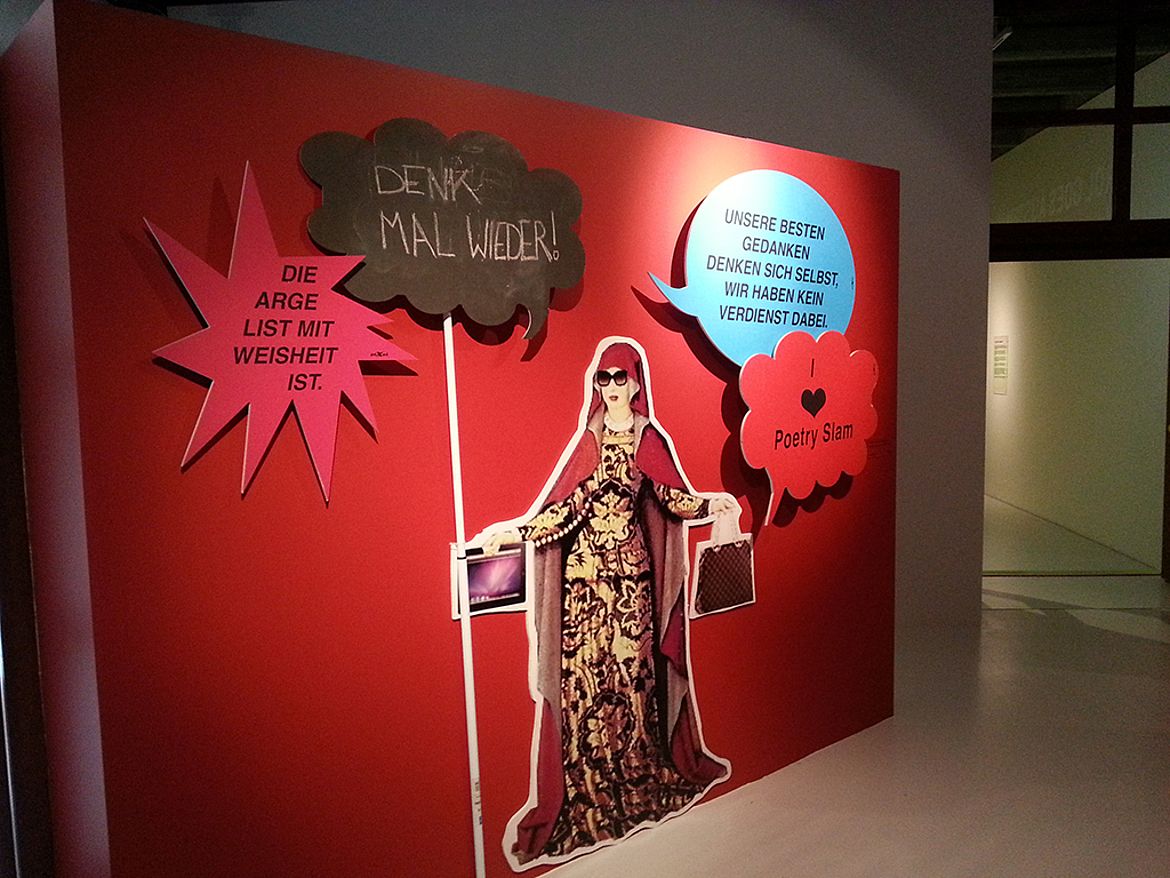 M - a city looking for her super heroine
Margaret's Return

One afternoon in July 2012, Countess Margarete (1) takes the train from Vienna to Innsbruck.
In her Viennese exile she spent many years thinking. As the only heiress of Tyrol M was part of the conflict of interests of European politics. And she was a victim of political expediency. While in exile, she has always been homesick for Tyrol, her home country.
Through her return M wants to build herself a monument in Innsbruck, against all accusation of greed and scandal. And she finally wants to get rid of her nickname "Maultasch".
To find out what happened since her reign - Habsburg dynasty Bergisel- battles, world wars, economic miracle, Olympic Games and Tourism - she visits her closest relatives, the Habsburg Rudolf the IV (2).
A depressed Rudolf muses: "Today no one knows anymore what we, the monuments stand for. We have lost our meaning. Even Pichler (3) complains, and from Walther (4) I have not heard any sound for a very long time... those were the days when we gave importance to public space."
M immediately understands. Again, she has to rule the fate of her country. "We have to point out the historical figures, on which you walk past every day without seeing.
"And we have to act in public space in order to revitalize it," said Adolf Pichler (3).
Using fixed comic-balloons historical superhero ask the passersby questions or comment current events through quotation. On July, 30, 2012, the figure of M will walked through Innsbruck. She discussed with historical superheroes and citizens of Innsbruck the significance of public space and opened her monument at Bäckerei – Kulturbackstube, where she remained until March, 2013. From April 19 to October 2, 2013 M played the leading role in the exhibition "Tyrol goes Austria" at the Museum im Zeughaus in Innsbruck, where she now lives as a permanent exhibit in the depot of the Tyrolean Landesmuseum.
1) Margaret of Tyrol (1318-1369), nicknamed Maultasch, inherited the country of Tyrol. In 1363, after the death of her son Meinhard III. she, the reign of Tyrol, handed over the country to Rudolf the VI. of Habsburg. Then she spent the rest of her life in exile in Vienna. M had her monument in Bäckerei - Kulturbackstube in Innsbruck in 2012. She moved to the Tyrolean Landesmuseum in 2013.
2) Rudolf IV of Habsburg (1339-1365), was known as the founder, Duke of Austria, and founder of the University of Vienna. His monument is on Bozner-Square in Innsbruck.
3) Adolf Pichler (1819-1900) was a writer and natural scientist. His monument is on Adolf-Pichler-Square in Innsbruck.
4) Walther von der Vogelweide (1170-1230) counts as the most important poet of the Middle Ages. His monument is on Innweg in Innsbruck. (Source: Wikipedia)
A project by Peanutz Architekten, funded by stadt_potenziale 2012
Thanks to: 3A Composites GmbH, Julius Fritsche GmbH, Pixel Beschriftungen and der Bäckerei – Kulturbackstube.