Less is Future
International Building Exhibition (IBA)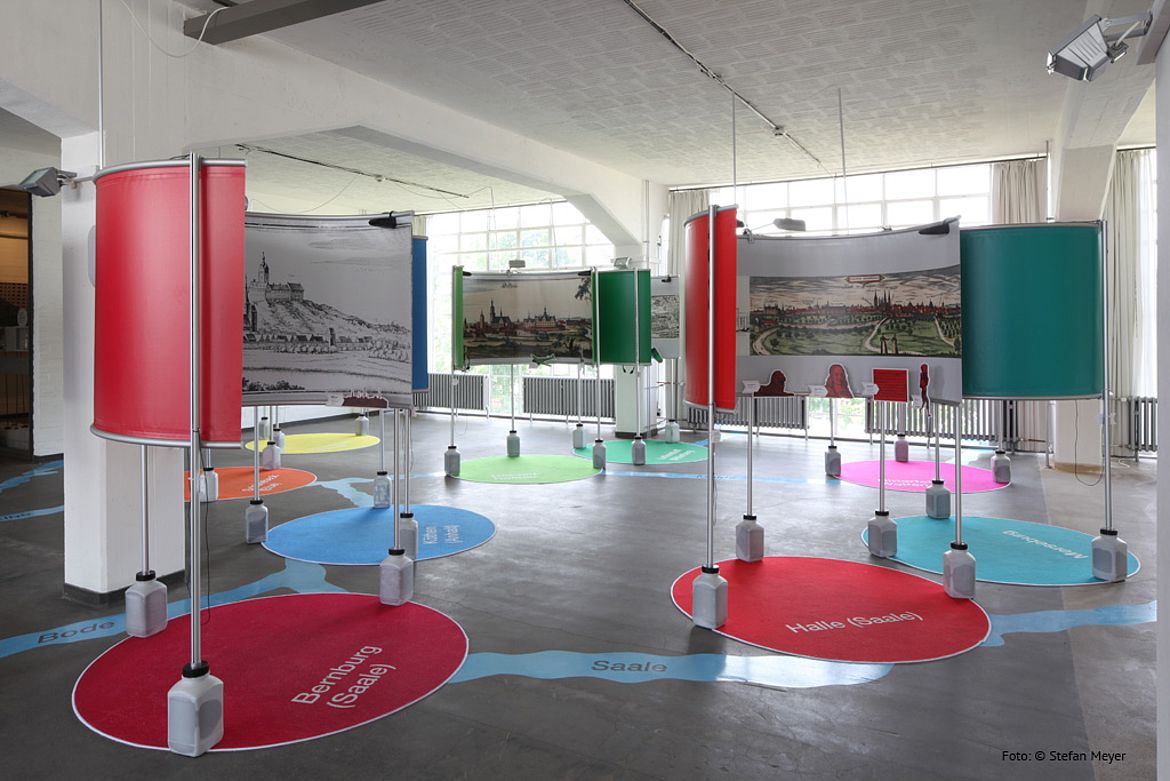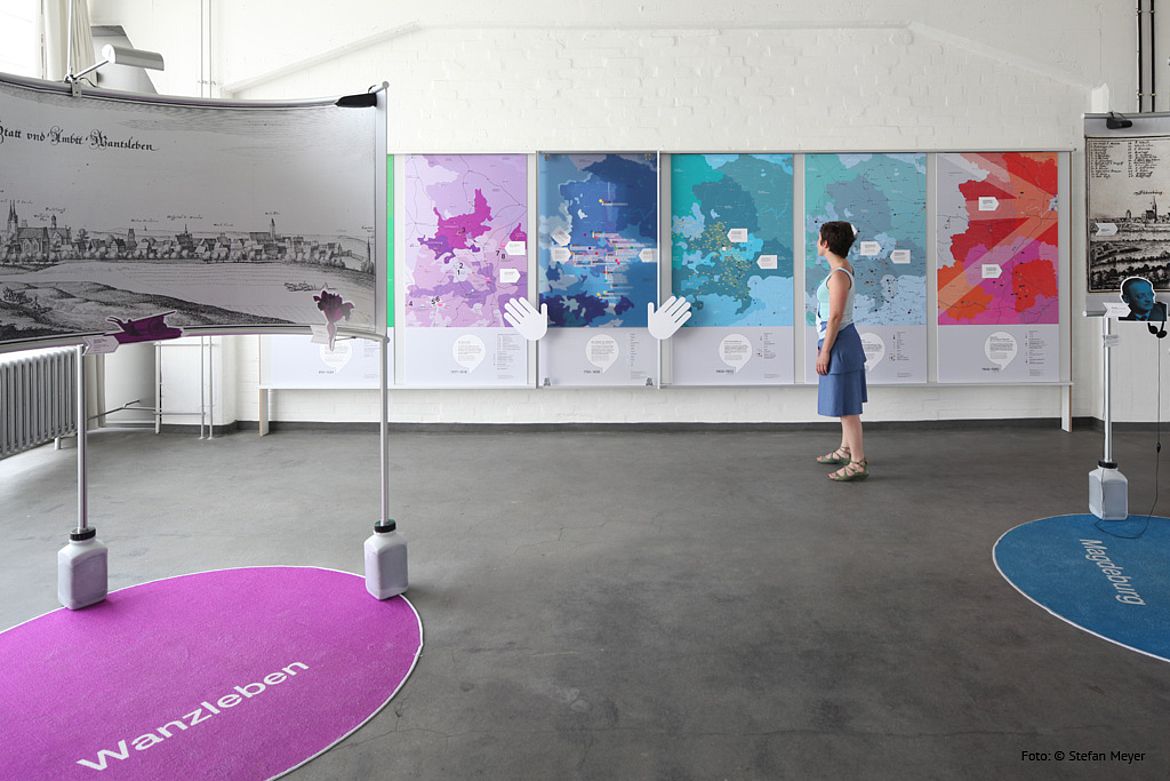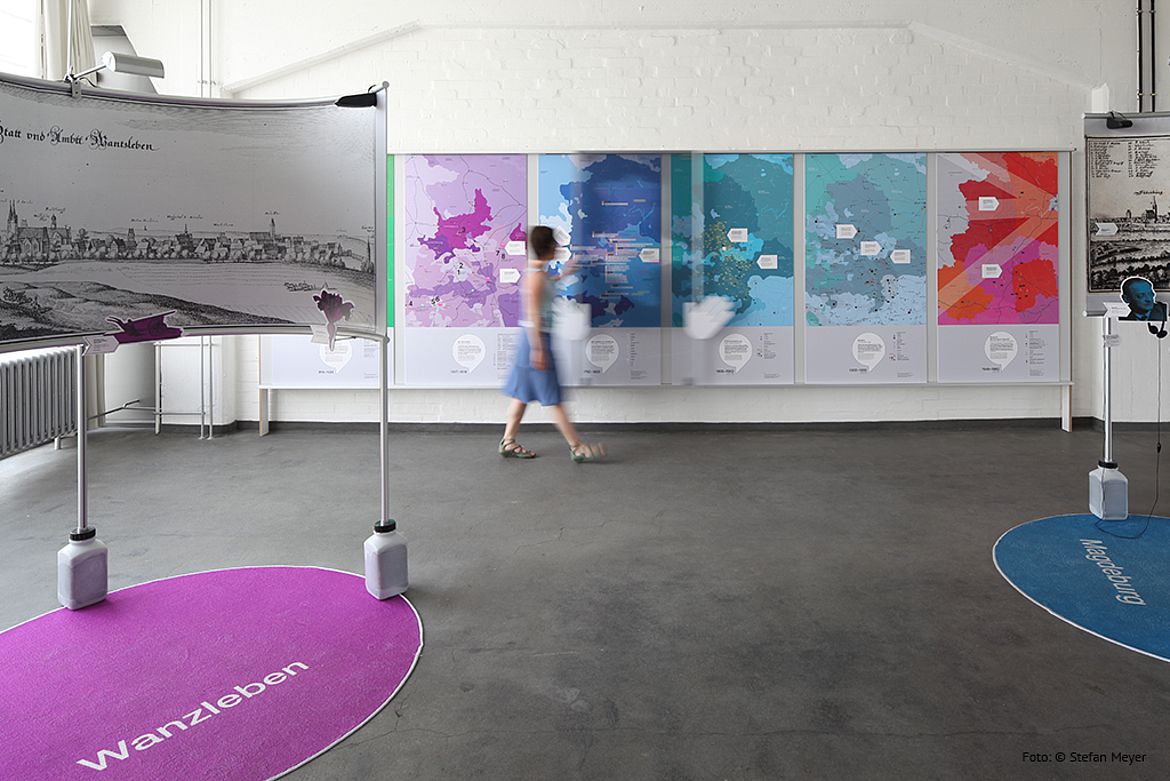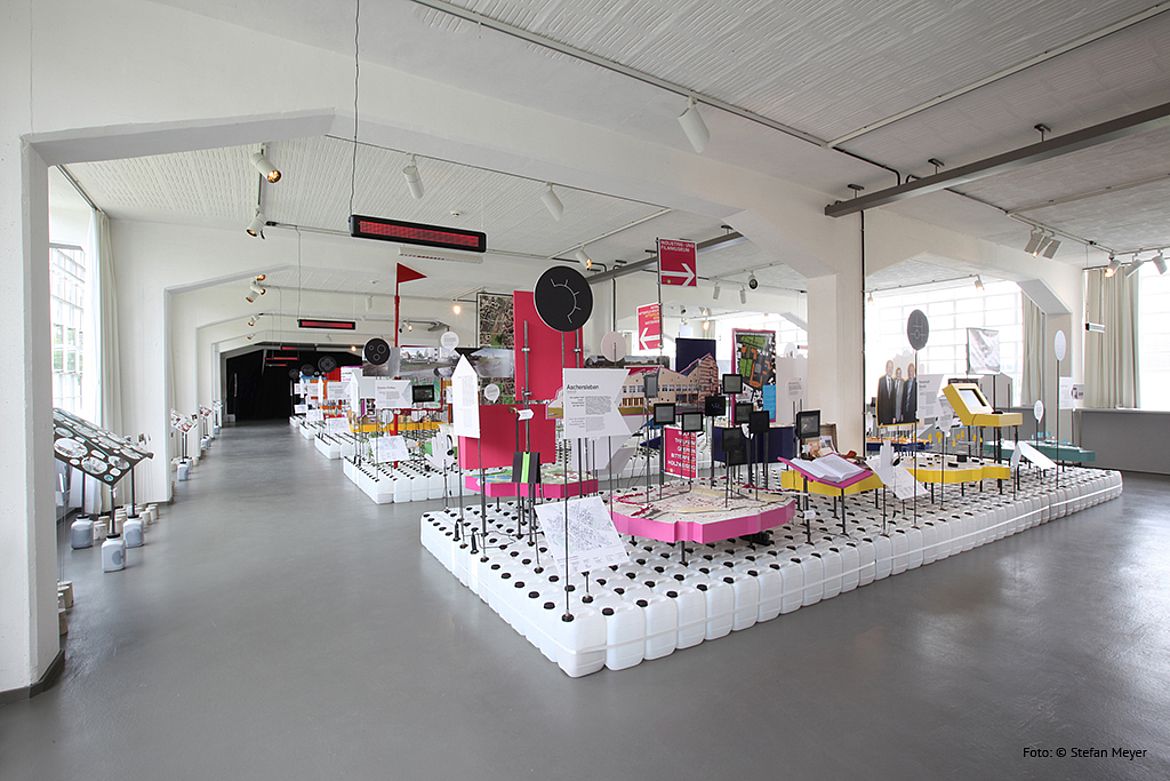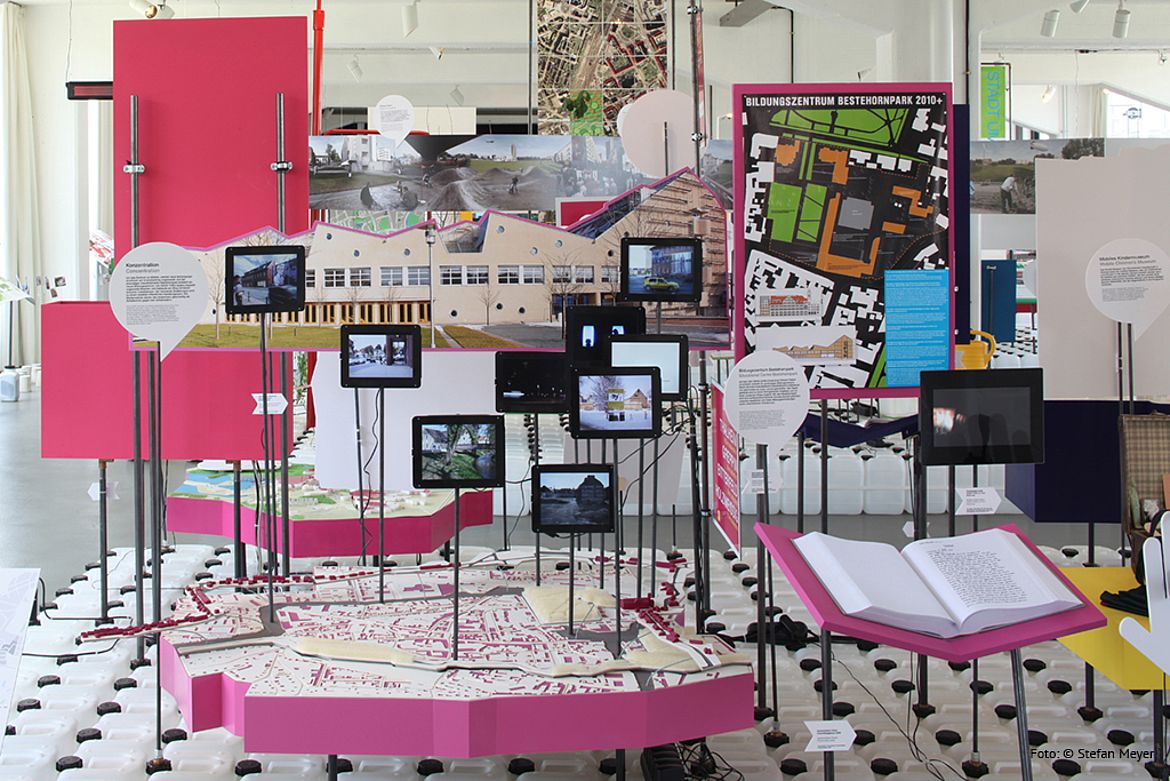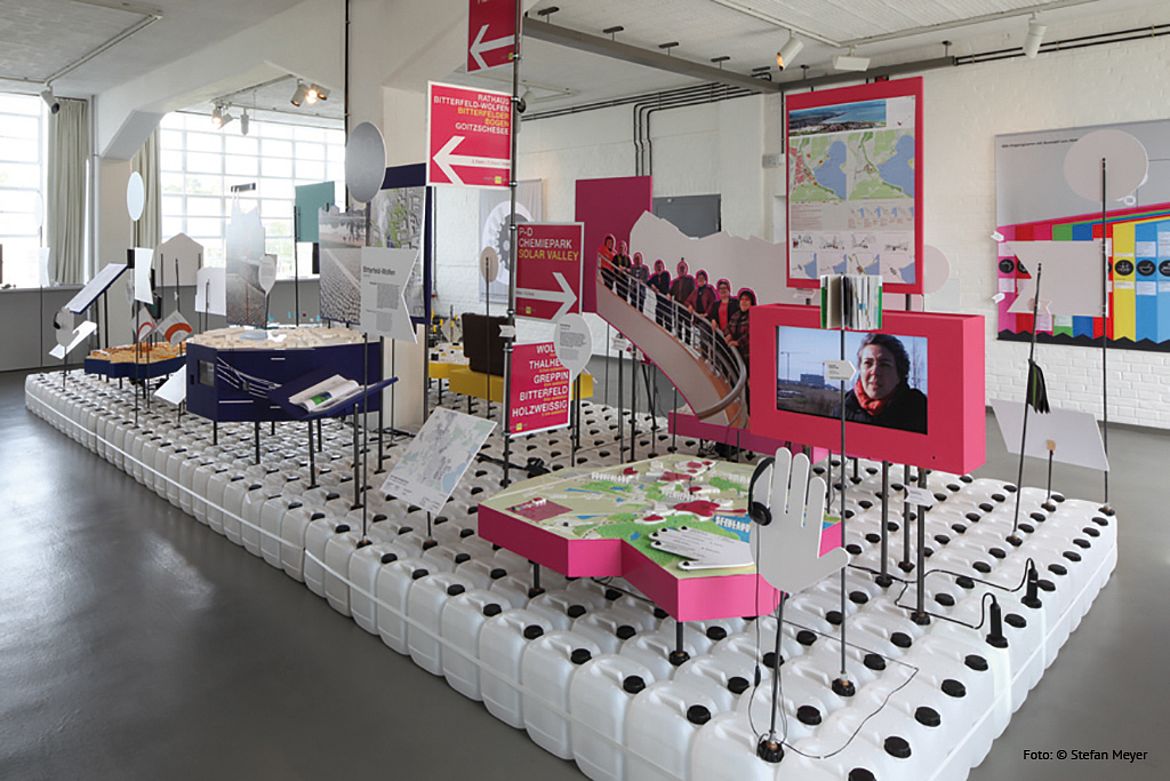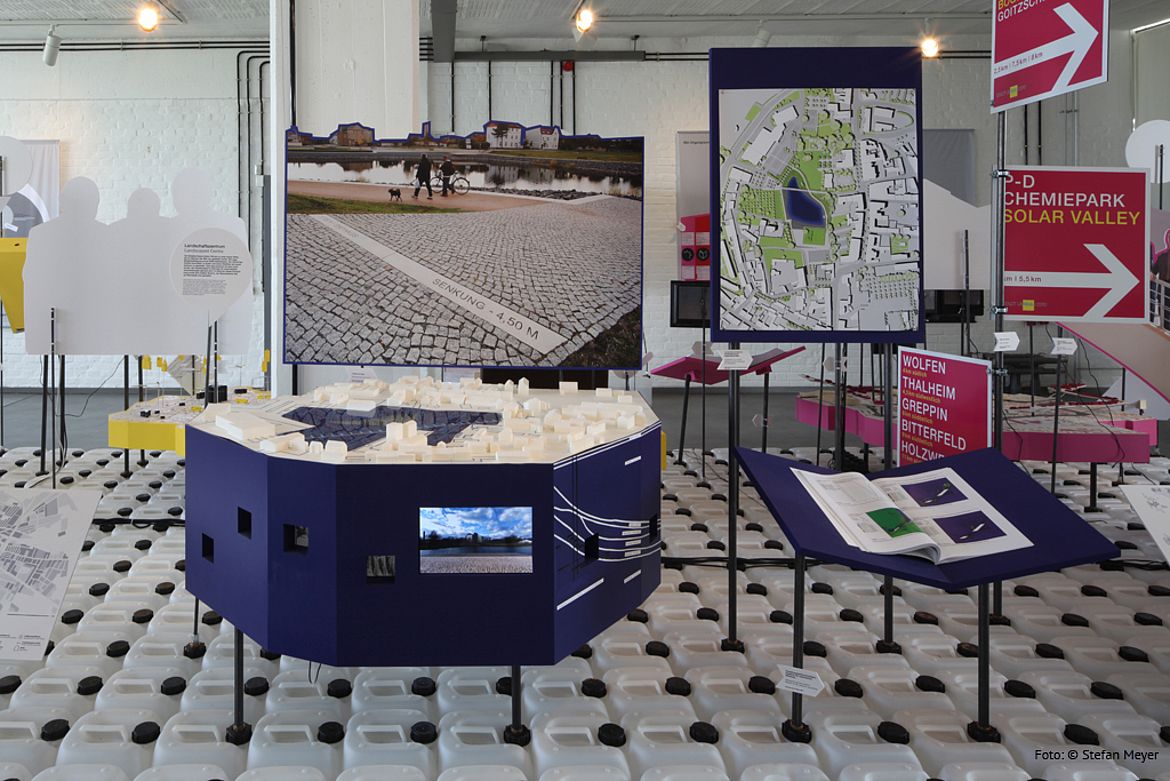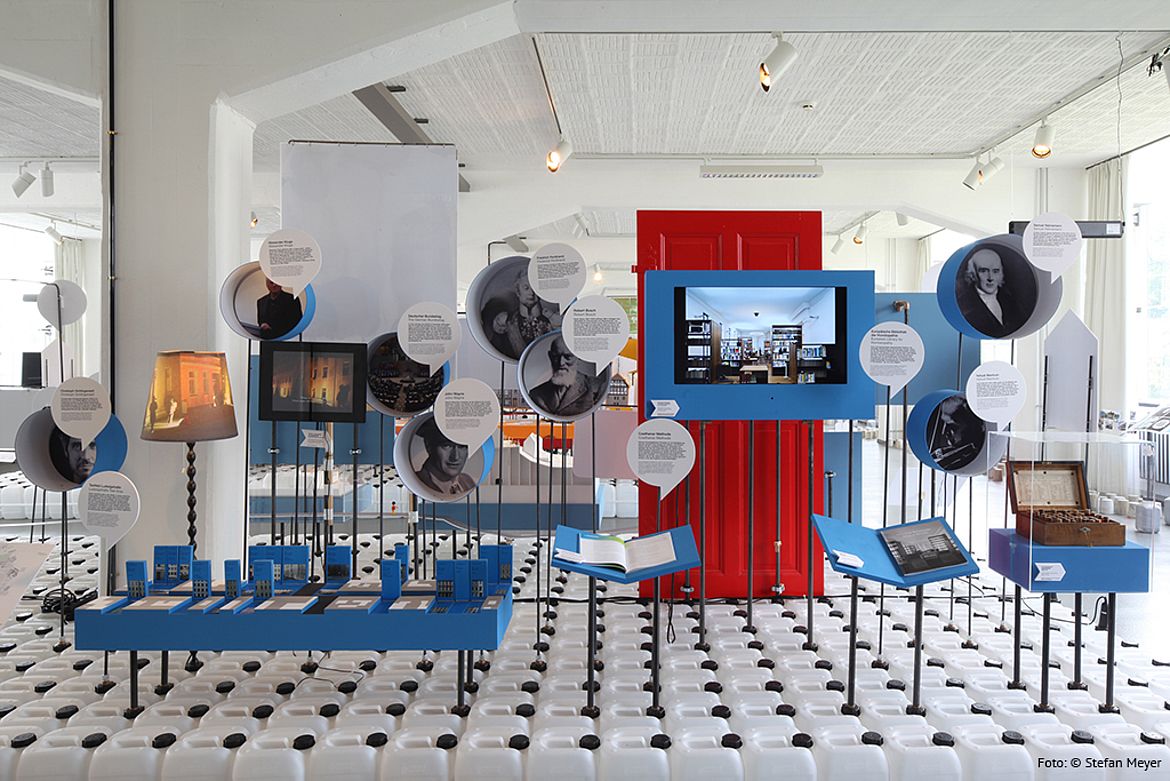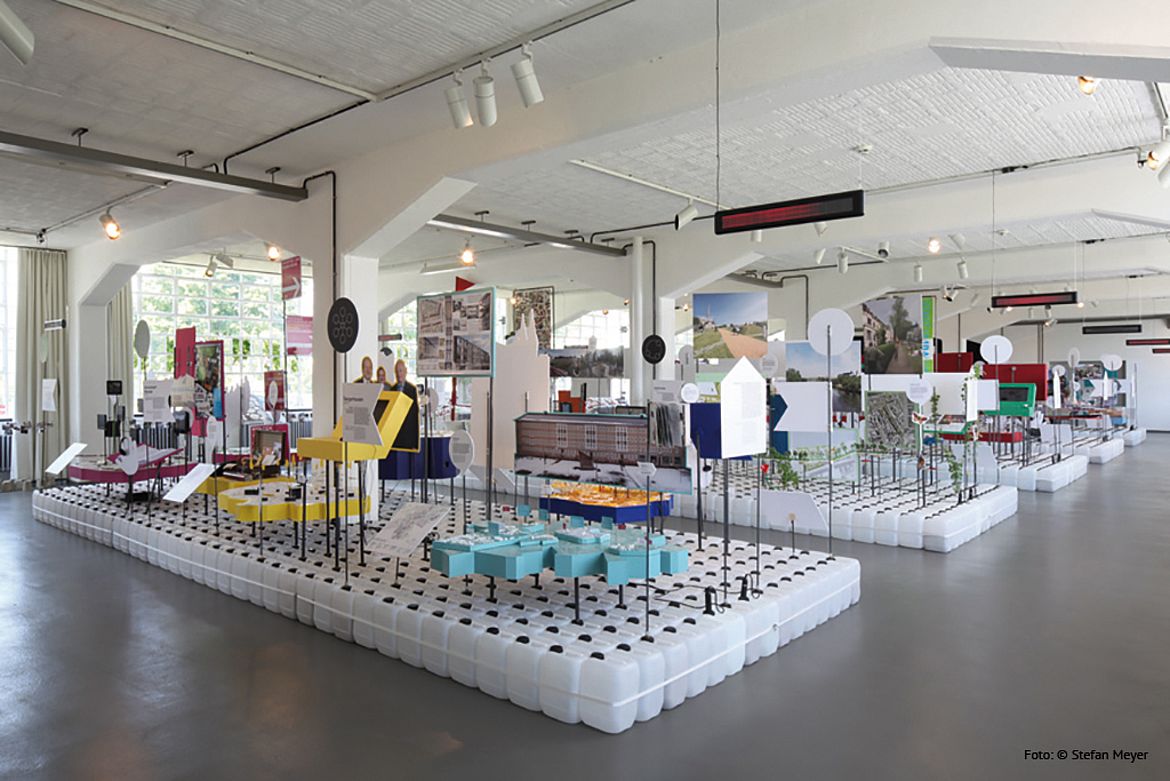 IBA- Urban Redevelopment Saxony-Anhalt 2010
The temporary exhibition »Less is future« in the Bauhaus Dessau deals with urban redevelopment in an area of shrinking population and weakened economy. It shows a laboratory for new models of life, the possibility to replace conventional planning tools with experimental, process orientated urban redevelopment measures, which have an open outcome, with the hope for a sustainable, promising future even without economic growth.
We tried to give the exhibition an unique language. The atmosphere of the exhibition space has the character of a laboratory. We worked without conventional exhibition furniture and renounced a waste of material which would later fill containers of bulk rubbish. Instead we placed the »laboratories of urban redevelopment« on five big platforms, which are made of almost 2000 industrial canisters. We stuck rods in the caps of the canisters to attach the exhibits. When the exhibition ends the canisters will be sold.
The 19 IBA-cities are presented on historical city-vedute. These are circular elements which show one panorama per city. Round carpets in each IBA-city-color highlight the geographical position of the individual cities. The main rivers are shown on the floor. For each city, there is a sound installation that is activated when the visitor enters the city-vedute. Identity images are particularly important to people, buildings, events, etc. to provide additional information on individual cities.
IBA Urban Redevelopment Saxony-Anhalt 2010, General Survey Exhibition in the Bauhaus Dessau,
April 10 - October 16, 2010, Bauhaus Dessau Foundation p.p. of the Federal State of Saxony-Anhalt, Germany;
Exhibtion-design by Peanutz Architekten, including exhibition-architecture, graphic-design (Peanutz Architekten with Jork Andre Dieter) and model-making
Further information on the General Survey Exhibition in the Bauhaus Dessau: HERE
and
Webpage of the IBA Urban Redevelopment Saxony-Anhalt 2010: HERE